TECHNOLOGY

Insert molding process
High-precision insert molding (resin injection molding) with a vertical injection molding machine is one of TAKANOGIKEN's characteristic technologies. By developing crafting methods and designing and producing dies for insert molding in-house, we can perform insert molding efficiently and with high quality.
Measures to increase process efficiency by taking micro-machining, the simultaneous molding of complex parts, continuous combined machining, additional machining, and inspection in-line are achieved through our advanced technology and support for integration.
TAKANOGIKEN's insert molding
Micro-machining and the simultaneous molding of different complex parts are possible.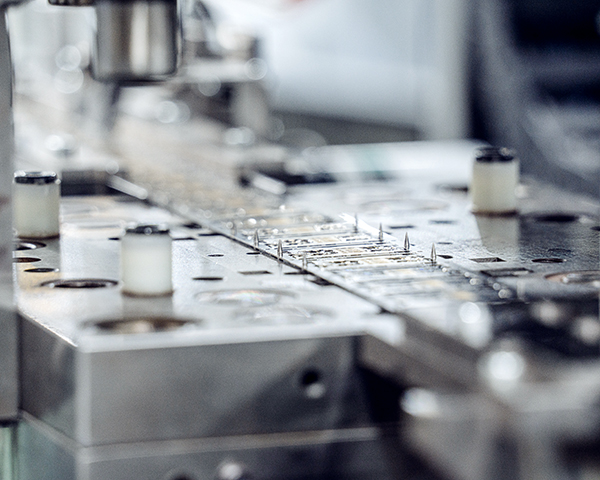 Complex, precise dies are produced in-house. Based on our extensive experience, we design dies with fewer defects.
Our original vertical molding machine is capable of automatically and continuously molding hoops. It supports molding resin micro-geometries, simultaneous insert molding of multiple connectors, and continuous molding of secondary and tertiary hoops.
Pre- and post-molding processes are integrated into the line to increase efficiency.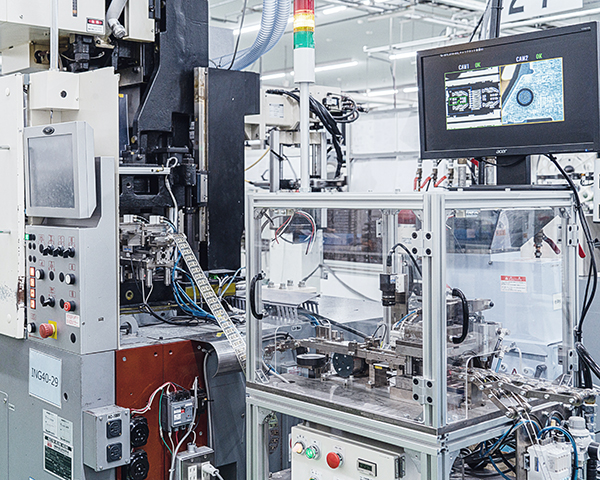 Additional processes for connectors (bending, cutting, crimping, etc.) performed prior to injection molding as well as post-injection molding processes are performed on the line, improving production efficiency and reducing costs.
Incorporating an automated inspection machine into the line drives high-quality production through a self-completing quality process.
Because processes from the development of crafting methods through the manufacture of production equipment are performed in-house, we can create original, high-efficiency molding lines.
We have extensive experience with molding reinforced materials such as LCP and PPS.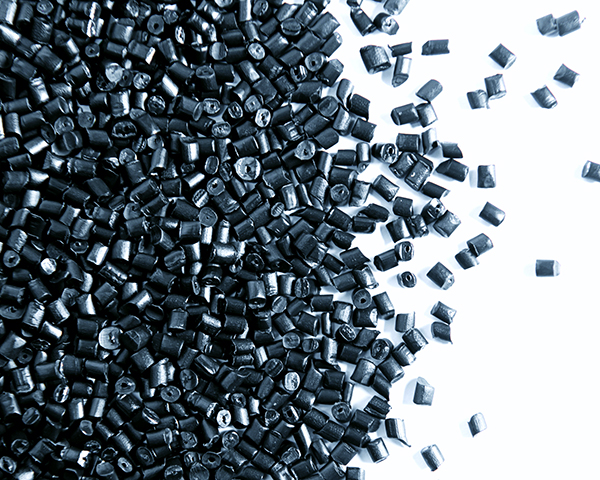 We have extensive experience focusing on processing super-engineering plastics like LCP, PPS, etc. Our knowledge of materials comes from our extensive experience, and it contributes to our ability to set suitable manufacturing conditions and reduce warping and sinking.