CSR

Quality and Environmental Policies, BCP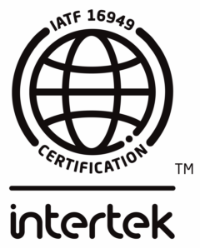 We have set "the quality of manufactured goods", "the cost of manufactured goods", "meeting desired deadlines", and "quality of service" as critical quality items. In addition to attempting to maximize customer satisfaction for these items, we have met the standards required by a global society in terms of social responsibility.
With the goal of improving critical quality items, we establish and operate a quality management system. We check the efficacy of this system and make continuous improvements.
We focus on "fulfilling our social responsibility", "maintaining the work environment", "improving critical quality items", "endeavoring to improve our technical capabilities", and "training passionate personnel" to strengthen the additional value that we create and to achieve persistent growth.
Environmental policy
We actively engage in corporate activities to prevent or alleviate environmental problems such as resource depletion, climate change, and environmental pollution in order to contribute to environmental sustainability.
We determine the environmental impact of all corporate activities and processes. We establish and operate an environmental management system to monitor, evaluate, and reduce these environmental impacts, and we make continuous improvements.
Our corporate activities are compliant with national and regional laws and regulations on the environment and agreements with related parties.
We promote environmentally-friendly activities in the design of our equipment through energy conservation, reducing the use of materials and parts, and compliance with international regulations.
We promote environmentally-friendly activities in production by reducing the disposal of defective parts; saving energy; promoting reuse, reducing, and recycling; preventing pollution; etc.
We promote environmentally-friendly activities in sourcing and distribution, such as by sourcing raw materials and auxiliary materials that do not include harmful substances; contract machining that does not use harmful substances; and selecting distribution methods with a small environmental footprint, including in regards to CO2 output.
We actively engage in projects that contribute to society and the regional environment, and we share information on our environmental policies throughout the company to make all personnel more aware of environmental conservation.
BCP
(business continuity planning)
We established advance measures (disaster management and mitigation) against risks such as large-scale natural disasters, infectious diseases, etc., based on Article 50-1 of the Small and Medium-Sized Enterprise Business Enhancement Act, and we obtained a certification from the Ministry of Economy, Trade and Industry for our Business Continuity Enhancement Plan.