TECHNOLOGY

Construction method / process development
The development of crafting methods and processes directly affects the Q (quality), C (cost), and D (delivery) of final products. We provide technology and ideas from the product planning stage, and we create the optimal crafting methods and processes for mass production based on a thorough understanding of your needs.
We are driven by our knowledge and experience from manufacturing electronic parts for a wide range of industries, such as mobile devices, automobiles, industrial devices, and optical products, and also by our craftsmanship that allows us to use our ingenuity to take a unique approach. Our departments work together to research and develop technology.
TAKANOGIKEN's ability to develop crafting methods
We have extensive experience with high-difficulty products and products with new specifications or structures.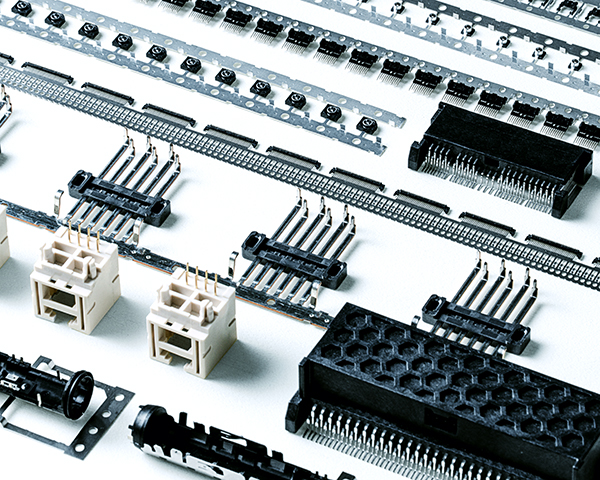 We have the knowhow that comes from manufacturing over 3,000 types of electronic parts. We have manufactured many parts for new products and electronic parts with new specifications or structures.
We can propose designs and solutions that are appropriate for mass production from the product planning stage. You can rely on us to develop crafting methods for complex products, such as those that have many assembled parts, or for the continuous hoop insert molding of stamped parts.
We have extensive experience in the OEM production of electronic parts. Our dies and automated machines are produced in-house so that mass production can start quickly.
We will establish an optimal, comprehensive supply chain.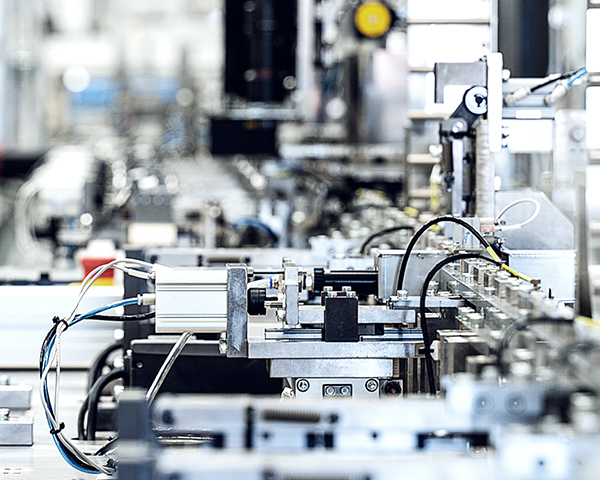 We can propose original, efficient production processes. Because we are a company that handles all items required for production internally, such as dies, automated machinery, and jigs, we can provide flexible support.
TAKANOGIKEN will establish the optimal supply chain that includes the procurement of materials, outsourcing processes such as plating, and quality control. You can also outsource your supply chain management.
We also provide consultations on problem solving and optimizations related to manufacturing processes such as reducing costs by optimizing the layout of stamped parts or stabilizing quality by automating inspections.
We support integration in medium-/large-scale mass production of automobile electrical parts.
Our factories have the IATF16949 certification.
We perform medium-/large-scale mass production of electrical parts for automobiles. We can integrate processes from die/automated machine creation through mass production.
We have a 200-ton press that can manufacture large parts.